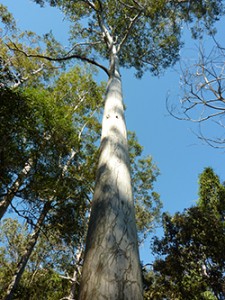 Scribbly Gum Landscapes
Scribbly Gum Landscapes offers landscaping on the north side of Brisbane. It is a complete landscaping service, catering to all your landscaping needs. From the initial consultation and development of a landscape concept through to the construction, installation and maintaining your new landscape to keep it looking its best.
Scribbly Gum Landscapes was established by Timothy Healy in October, 2013. Tim started in the landscape industry in 2003, working as a nurseryman and installing and maintaining gardens. While working he undertook a Bachelor of Built Environment – Landscape Architecture. His parents and grandparents are avid gardeners and instilled a love of nature, the wilderness and everything green from a young age. This foundation of a love for plants, practical landscaping skills, propagation and plant growing abilities, design and construction skills, combine to give Tim the experience and tools to design, install and maintain beautiful, functional and sustainable landscapes.
After spending a year and a half working and travelling overseas he began working for Tract Consultants in 2008. As a landscape technician he worked on a wide range of projects. These ranged from the northern busway stations, streetscapes and community parks for housing developments, creek and vegetation rehabilitation, revegetation and management.
Since starting Scribbly Gum Landscapes Tim has designed and installed numerous landscapes for both residential and commercial properties. He continues to design landscapes that are beautiful, sustainable and utilise native plants that are uniquely adapted to the growing conditions in South-East Queensland.